NY YANKEES X BBC STADIUM JACKET Sold Out! Ready 2 Ship! Billionaire Boys Club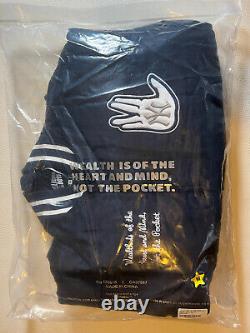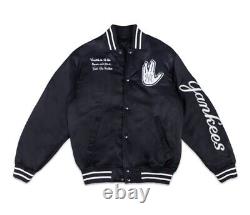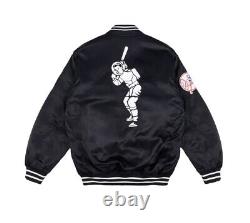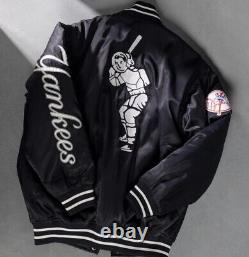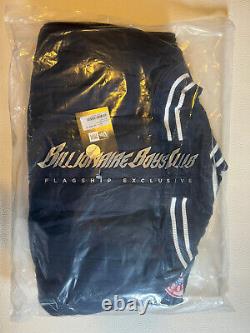 You are purchasing a NEW YORK YANKEES X BBC STADIUM JACKET. Wealth is of the Heart and Mind, not the Pocket.
Wear that mantra proudly and rep your favorite team in our exclusive Yankees x BBC satin stadium jacket. Our classic astronaut is about to hit a home run in embroidered satin appliqué while a nod to Pharrell with a Vulcan Yankees Hand is sewn onto the front. KNIT RIB AT THE WAIST, WRISTS, AND NECK WITH DUAL WHITE STRIPES.