Babe Ruth Final Appearance In Uniform Yankee Stadium 6/13/1948 B&W Gold Frame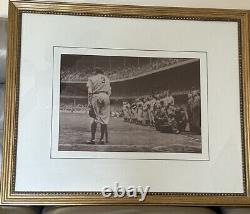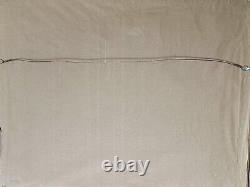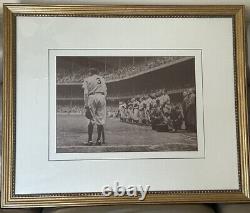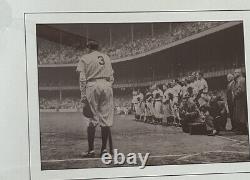 This exquisite framed print commemorates Babe Ruth's final appearance at Yankee Stadium on June 13th, 1948. The B&W photo captures the iconic player in his legendary uniform, showcasing his unrivaled talent and prestige. This piece is a must-have for any baseball fan, particularly for those who root for the New York Yankees. The Danbury Mint, renowned for their high-quality collectibles, produced this framed print with exquisite attention to detail.
The 33" X 27" gold frame adds a touch of elegance to the photo, making it a beautiful addition to any sports memorabilia collection. This is a rare opportunity to own a piece of baseball history that will undoubtedly become a treasured possession.