Bernie Williams & Tino Martinez New York Yankees Bobblehead Statue Figurine SGA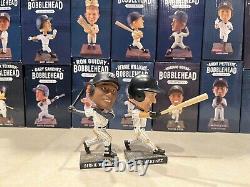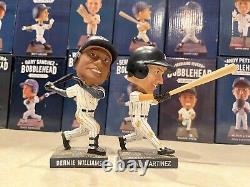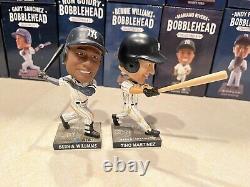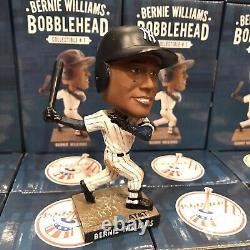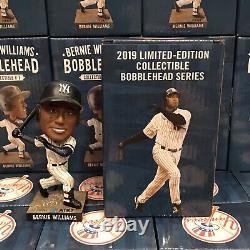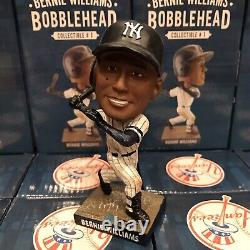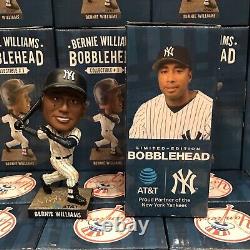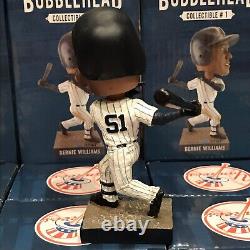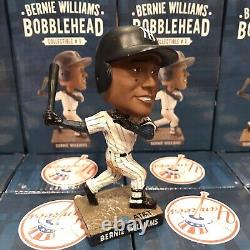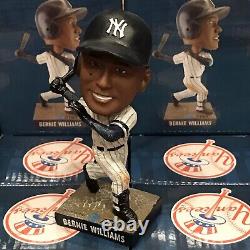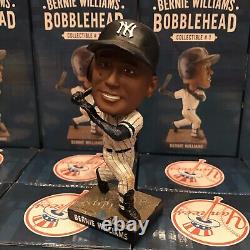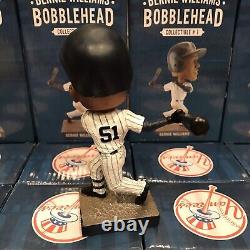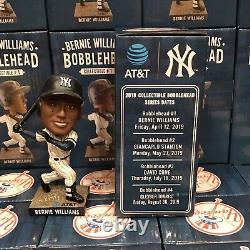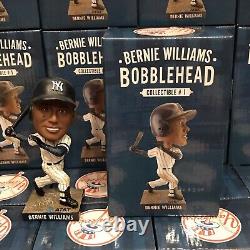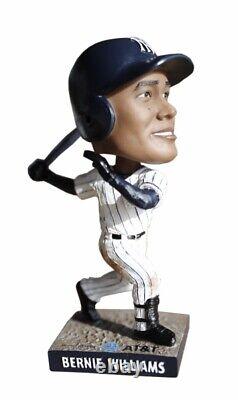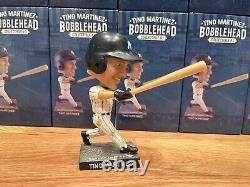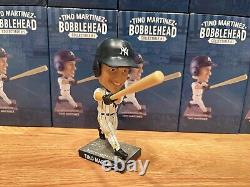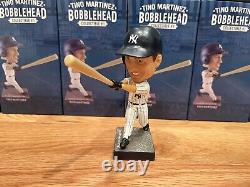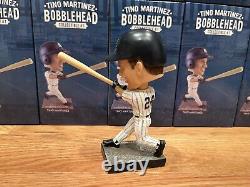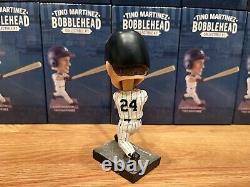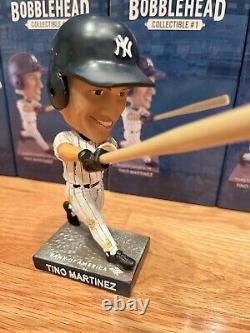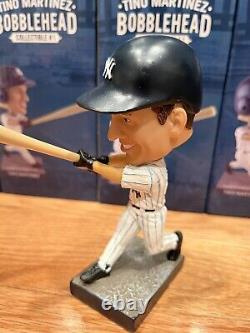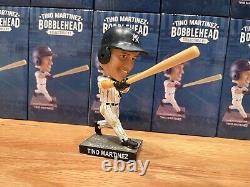 Up for sale is a pair of brand new, never before opened bobbleheads of New York Yankees legends Bernie Williams and Tino Martinez! Both bobbleheads are a Stadium Giveaway (SGA), released exclusively at Yankee Stadium to a limited number of fans. The Bernie Williams Bobblehead was released on April 12, 2019. The Tino Martinez Bobblehead was released on April 14, 2023.
As stadium giveaway (SGA) exclusives, these collectibles are not available in stores, making them an extremely rare collectible. Not all included in this listing, the entire set includes. 2013: Derek Jeter (7/8/13), Hideki Matsui (7/28/13), Yogi Berra (8/30/13), Mariano Rivera (9/24/13).
2014: Mark Teixeira (6/19/14), Lou Gehrig (7/2/14), Paul O'Neill (7/27/14), Joe Girardi (8/20/14). 2015: Masahiro Tanaka (4/28/15), Thurman Munson (6/18/15), Jacoby Ellsbury (8/24/15). 2016: Babe Ruth (4/23/16), Mickey Mantle (6/24/16), Didi Gregorius (8/7/16), Dellin Betances (9/10/16), Roger Maris (10/1/16). 2017: Gary Sanchez (4/30/17), Reggie Jackson (6/9/17), Whitey Ford (7/9/17), Aroldis Chapman (8/27/17).
2018: David Wells (4/23/18), Ron Guidry (6/14/18), CC Sabathia (7/27/18), Brett Gardner (8/31/18). 2019: Bernie Williams (4/12/19), Giancarlo Stanton (5/27/19), David Cone (7/18/19), Gleyber Torres (8/30/19). 2022: Elston Howard (4/14/22), Andy Petite (5/20/22), Aaron Judge (6/3/22), Gerrit Cole (9/30/22).
Tino Martinez (4/14/23), Luis Severino (7/7/23), Nestor Cortes (7/21/23), Bucky Dent (8/4/23). If you are interested in any of these other bobbleheads to complete your collection, be sure to visit our other listings! To reiterate, the bobblehead up for sale is in mint condition in the original never before opened box.